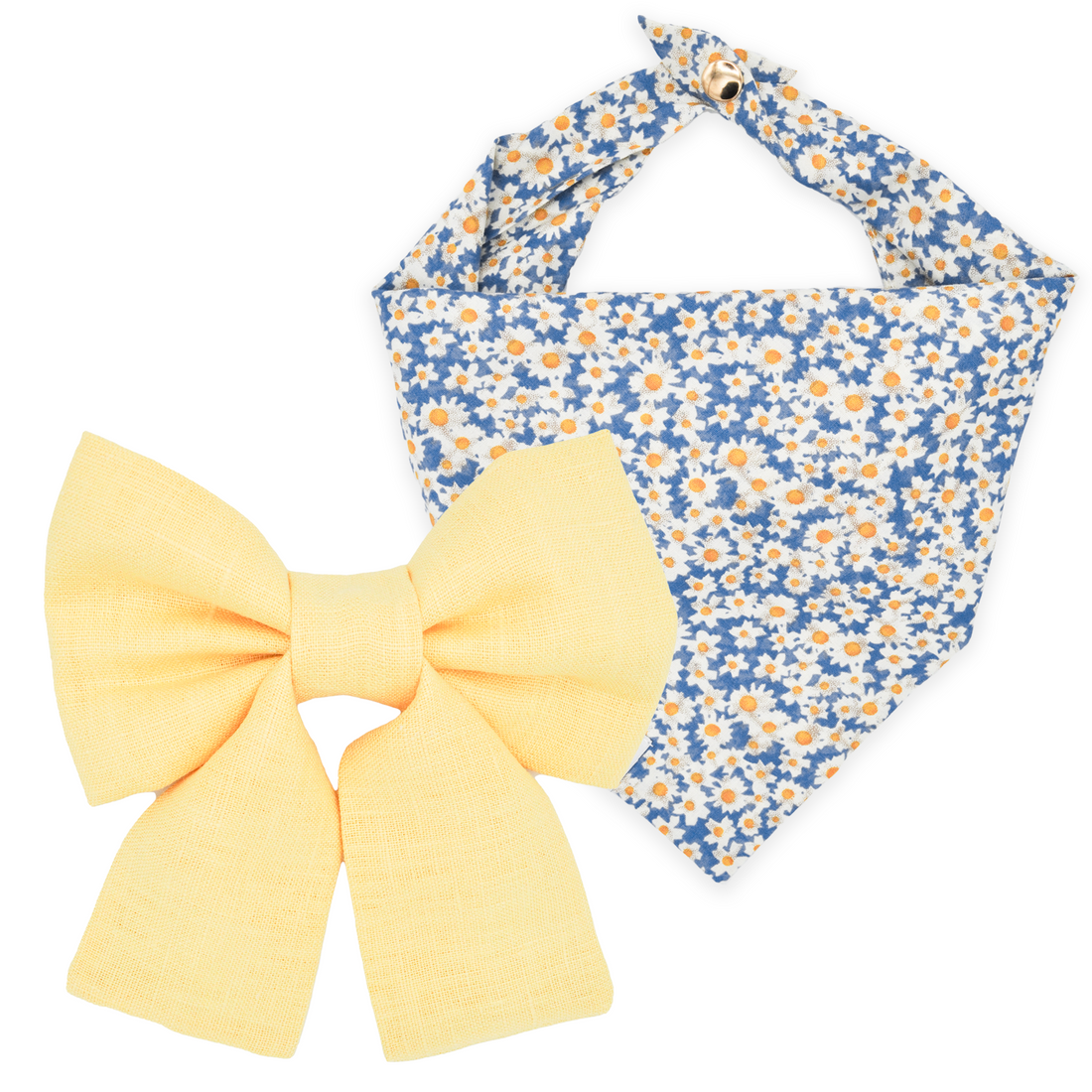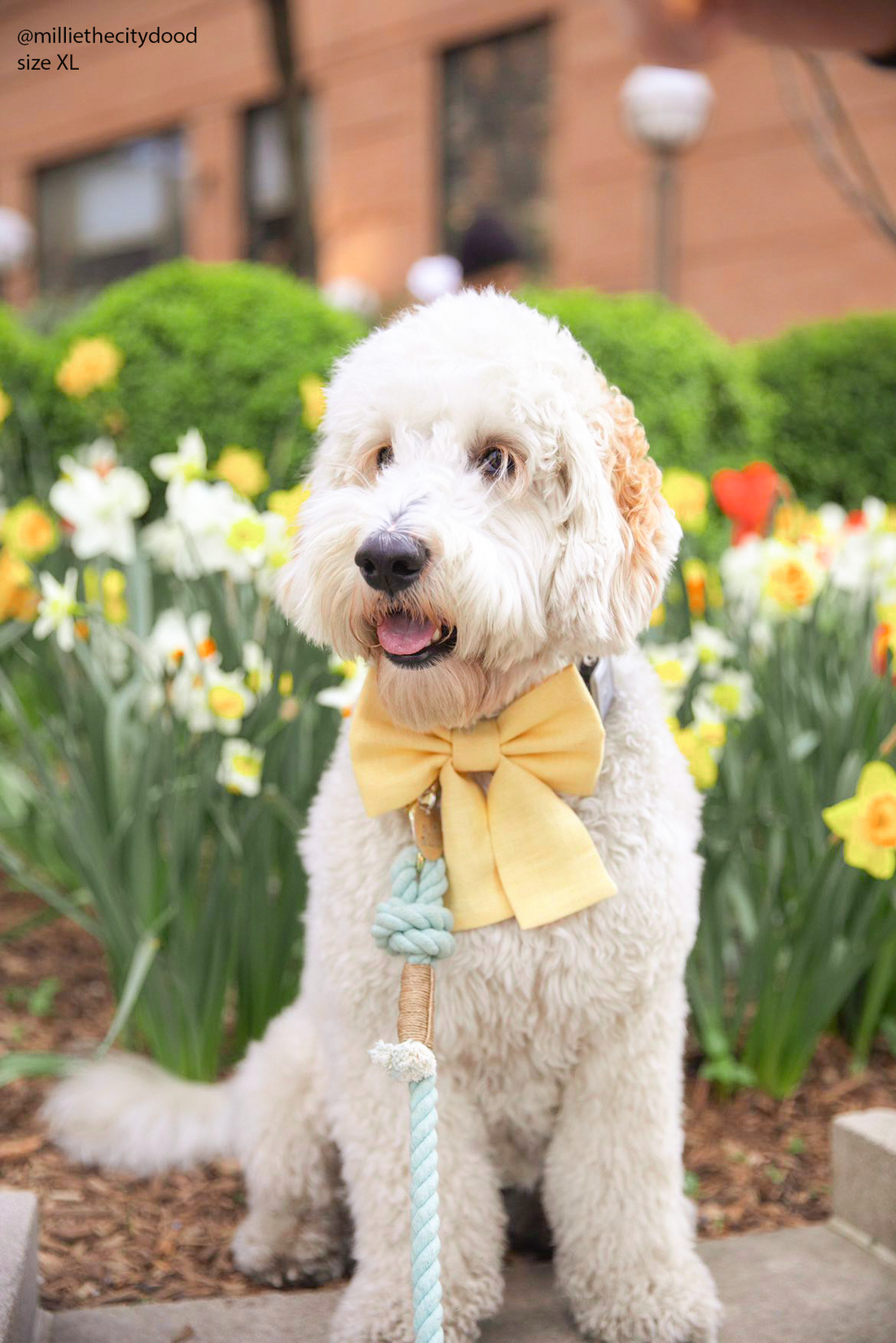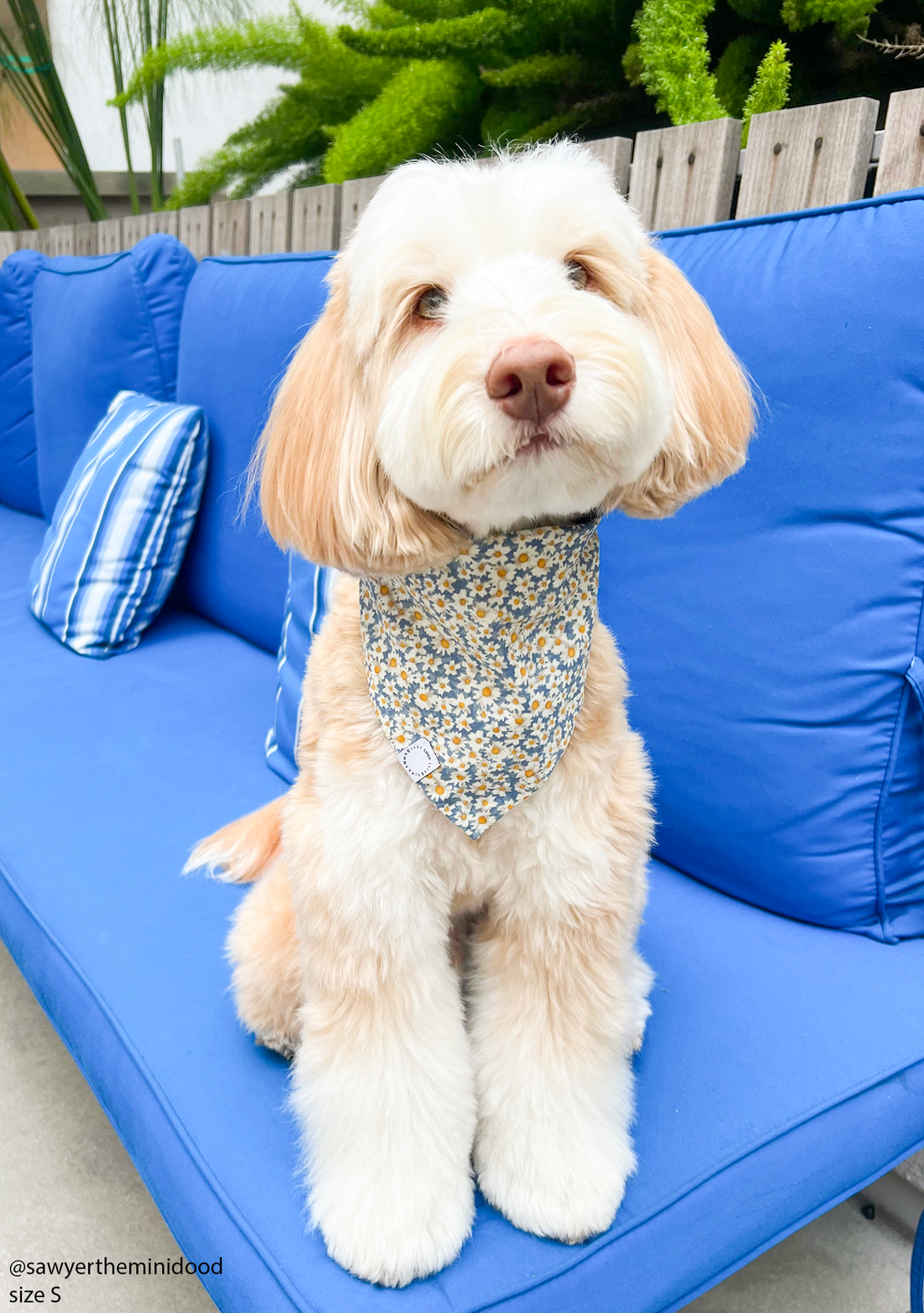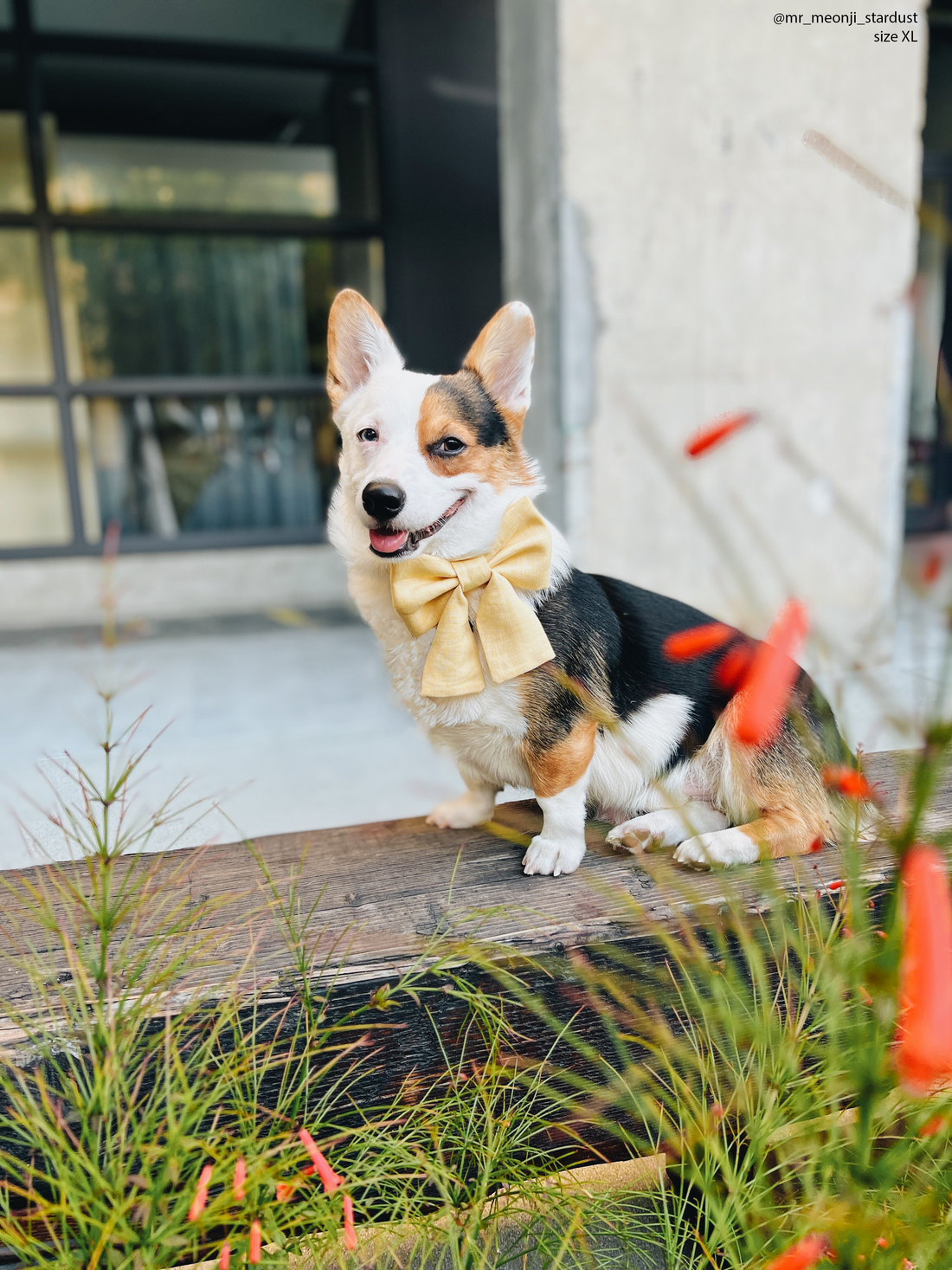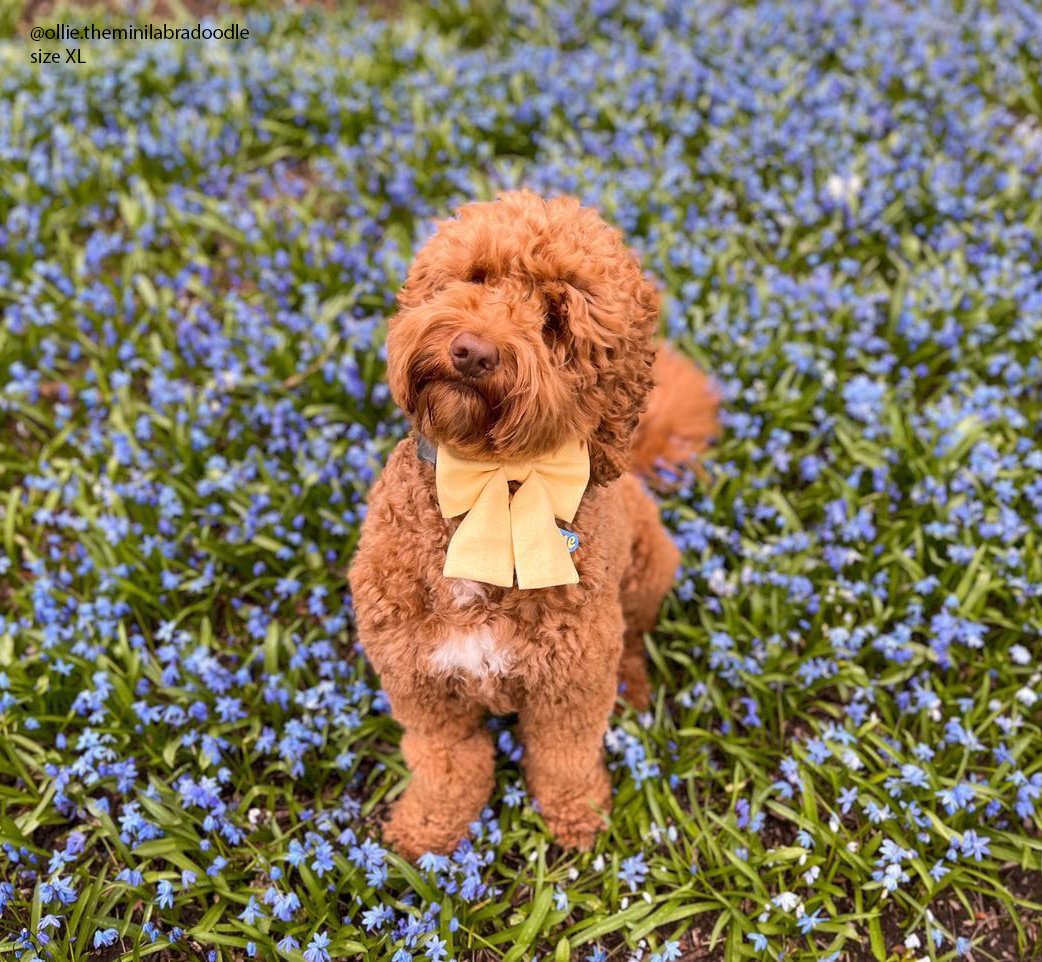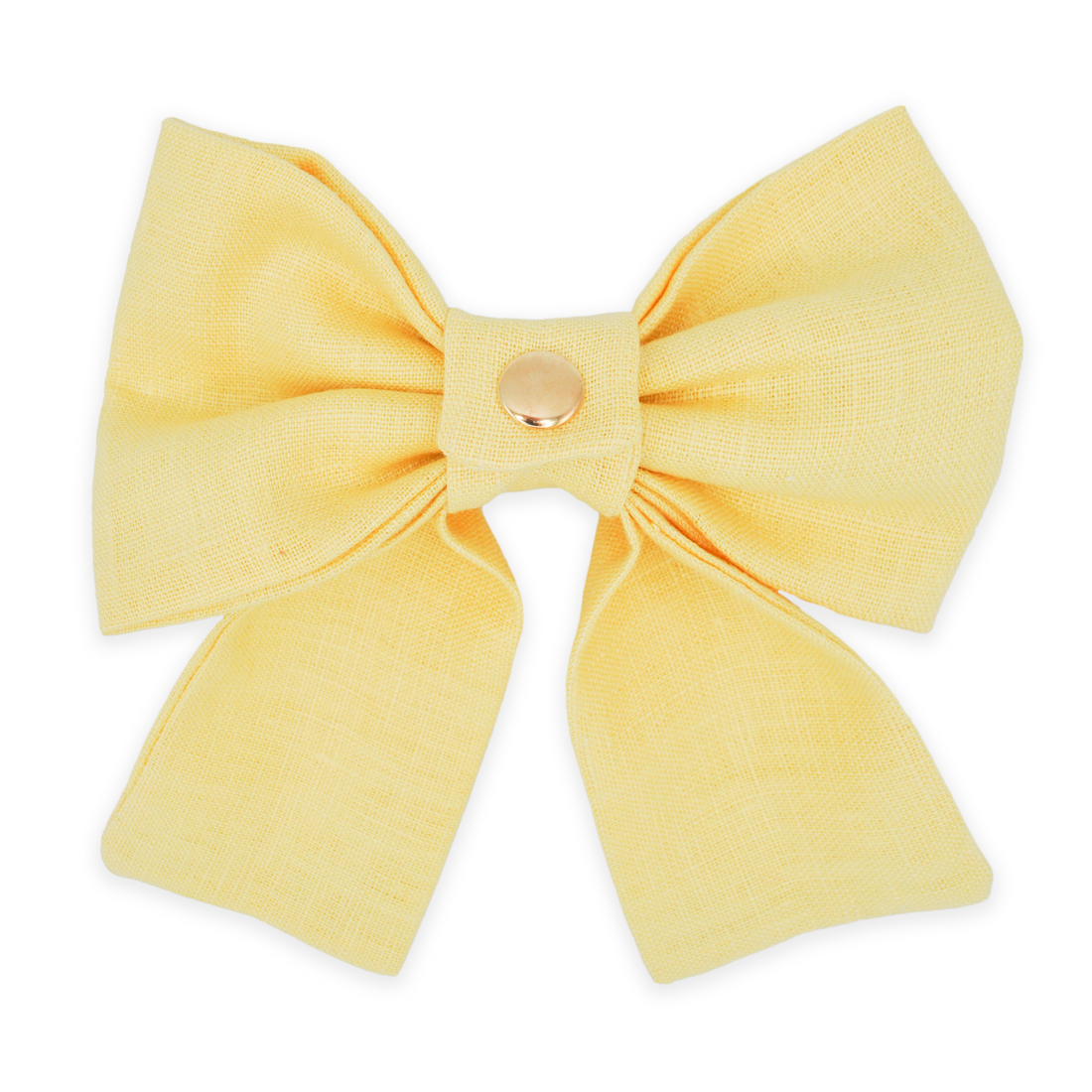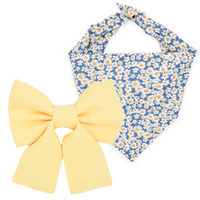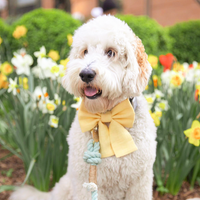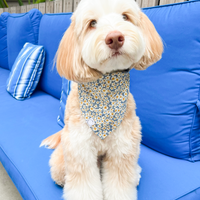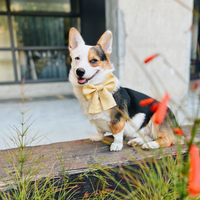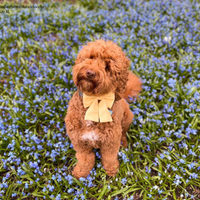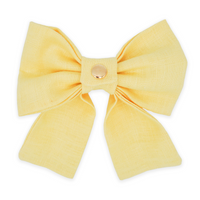 Mother's Day Bundle Bright & Floral
Save on a value bundle for Mother's Day, including our Yuzu Yellow Linen Sailor Bow and Daisies Field Bandana. Both the Bandana and Sailor Bow are hand made in the USA and finished with metal snaps for easy-on wear. 
Sailor Bows fit up to 1" collars for size Large/Extra Large with gold metal snaps. Snaps secure tightly for a snug fit - no bow tie droops with these! Reference sizing & video for bow tie sizes.

Every order will support a shelter pet in need. Learn more here.

Note: Mother's Day and Father's Day sets are excluded from bundle discounts for 3+ or 5+ bandanas/bowties.

Be part of our community
We love seeing your pet in our bandanas! Add your instagram handle in order notes for a chance to be featured on @shopsunnytails.

Disclaimer
These bandanas are handmade so sizing and print placement may slightly vary. Our products are not animal proof - please do not leave your pet unattended while wearing our products. They can be torn and chewed, and we are not responsible for any damage caused by your pet. Visit our "Policies" page for more information.
Sizes are recommended based on tie-on snap bandana with gold hardware snaps at designated measurements. Please measure your pet's neck and leave sufficient space to tie a loose knot. We recommend tying once or twice before using snaps to secure. When in doubt, size up!

• Small: up to 15" as tie-on & snap | snaps at 19". Measures 10" top to point
• Medium: up to 18" as tie-on & snap | snaps at 22". Measures 11.5" top to point
• Large: up to 20" as tie-on & snap | snaps at 24". Measures 13" top to point

For Sailor Bow, choose between two sizes:
•Large: 5" W x 5" H (a statement sailor bow for that dapper look on small-medium dogs)
• Extra Large: 6" W x 6"H (a statement sailor bow for larger dogs, or accentuate that preppy look on small-medium dogs)